Katie Couric to Interview Michael Bloomberg for Yahoo N...
Home on DVD Mar 25...
Kill Your Darlings on Blu-ray Combo Pack & Digital on M...
Elizabeth Moss Says She Should Never Have Married Fred ...
'True Detective' finale review: Truth, justice, and... ...
The Answer to American Idol's Problems Is......
CONCRETE BLONDES...
CREAM FAREWELL CONCERT...
JACK REACHER...
MANBORG...
CORRUPTION (BLU-RAY)...
THE ATTACK (BLU-RAY)...
TANK GIRL (BLU-RAY)...
HORROR STORIES...
THE UNINVITED (BLU-RAY)...
THE GIRL...
THE HORDE...
LIFE IS SWEET (BLU-RAY)...
SHOUT AT THE DEVIL (BLU-RAY/DVD COMBO)...
THE BLUE ANGEL (BLU-RAY)...
BABY PEGGY: THE ELEPHANT IN THE ROOM...
STORAGE WARS: VOLUME THREE...
Take Part in a Film Restoration...
THE 39 STEPS (BLU-RAY)...
DARK SHADOWS: THE BEST OF BARNABAS...
2 BROKE GIRLS...
DOWNTON ABBEY SEASONS ONE & TWO LIMITED EDITION...
FLORENCE AND THE SPIRIT OF THE RENAISSANCE...
NAZI COLLABORATORS...
KATT WILLIAMS: KATTPACALYPSE...
THE LIFE AND DEATH OF COLONEL BLIMP (BLU-RAY)...
PURPLE NOON (BLU-RAY)...
WEEKEND (BLU-RAY)...
JUAN OF THE DEAD...
THE DEVIL'S NEEDLE AND OTHER TALES OF VICE AND REDEMPTI...
SUNSET BOULEVARD...
SALO, OR THE 120 DAYS OF SODOM...
TABLOID...
CUL-DE-SAC...
3 WOMEN...
YOJIMBO/SANJURO...
SUMMER HOURS (L'heure d'ÈtÈ)...
WIZARD OF OZ...
WINGS OF DESIRE...
HORTON HEARS A WHO!...
REVANCHE...
LAST DAYS OF DISCO...
NIGHTS AND WEEKENDS...
STARGATE SG-1: CHILDREN OF THE GODS...
STARGATE ATLANTIS: THE COMPLETE FIFTH SEASON...
THE STEPFATHER...
THE HILLS RUN RED...
MANAGEMENT...
NIGHT OF DEATH...
GNAW...
Freddy Got Fingered...
Secure The Second Season of The Border on DVD August 25...
THE WALTONS: THE COMPLETE 9TH SEASON...
Dance Me Outside kicks onto DVD May 6, 2008...
Film-Fest 4: Sundance 2000 & Hawaii...
Saving Private Ryan...
Keyword View: 50th anniversary
In the first film biography about Hamlisch, award-winning filmmaker and four-time Tony Award-winning Broadway producer Dori Berinstein (Carol Channing: Larger Than Life, Gotta Dance, ShowBusiness: The Road To Broadway) presents a deeply personal, insider portrait of one of the greatest artists of our time. The film includes candid new interviews with Hamlisch's family, friends and A-list collaborators like wife Terre Blair Hamlisch, Barbra Streisand, Carly Simon, Steven Soderbergh, Quincy Jones, Christopher Walken, Sir Tim Rice.
Read More...

Posted by: News Editor - January 10, 2014, 7:52 am - PR
Keywords: documentary, biography

---
All thirteen blockbuster episodes from the seventh series of the iconic sci-fi series Doctor Who on Blu-ray and DVD. In addition, the set collects the 2011 and 2012 Christmas Specials, and exciting bonus features including behind-the-scenes featurettes, Doctor Who at Comic Con, the BBC AMERICA specials The Companions and Doctor Who in the US, and more. These latest adventures test the Eleventh Doctor (Matt Smith) and prove that even a madman with a box needs help sometimes.
Read More...

Posted by: News Editor - September 19, 2013, 7:54 am - PR
Keywords: sci-fi

---
Featuring some of the most fearsome and beautiful big cats - lions, leopards, and tigers - these four films explore the cats' struggle for survival and our ongoing fascination with these incredible creatures. Encores of "Elsa's Legacy," "Siberian Tiger Quest," and "Revealing the Leopard" Air on PBS July 17, July 24 and July 31, Respectively
Read More...

Posted by: News Editor - July 10, 2013, 8:00 am - PR
Keywords: documentary

---
Posted by: News Editor - February 27, 2013, 11:03 am - News
Keywords: music, van cliburn, classical pianist, 1958 moscow competition, bone cancer, 50th anniversary, van cliburn international music competition
---
This program presents a fascinating portrait of a farm boy who rose from obscurity to become one of the most influential American innovators of the 20th century. Through his own fierce determination, Ford created the Model T, the most successful car in history, and introduced the groundbreaking five-dollar-a-day wage, ushering in the modern world as we know it.
Read More...

Posted by: News Editor - February 15, 2013, 8:10 am - PR
Keywords: biography

---
Radicals. Agitators. Troublemakers. Liberators. Called by many names, the abolitionists tore the nation apart in order to create a more perfect union. Men and women, black and white, Northerners and Southerners, poor and wealthy, these passionate anti-slavery activists fought body and soul in the most important civil rights crusade in American history.
Read More...

Posted by: News Editor - January 18, 2013, 8:41 am - PR
Keywords: documentary

---
They belong to a cast of characters more than 120 species strong, and they make their entrance decked out in feathers shimmering with a rainbow of iridescence. Their colorfully descriptive names are stage-ready - Buffleheads, Canvasbacks, Redheads, Pintails, Goldeneyes and Ruddies. They all play their parts, but the star of this show is the spectacular Wood Duck, whose dramatic and brightly-colored good looks would be the envy of any matinee idol. Sit back and enjoy the ride as Mr. and Mrs. Wood Duck meet, mate, and raise a family of the some of the cutest and most courageous little ducklings you're ever likely to see.
Read More...

Posted by: News Editor - December 17, 2012, 8:41 am - PR
Keywords: documentary

---
Posted by: News Editor - November 26, 2012, 12:18 pm - News
Keywords: music, rolling stones reunion, 50th anniversary, mick jagger, mick taylor, midnight rambler
---
Posted by: News Editor - November 13, 2012, 10:19 am - News
Keywords: documentary, charlie is my darling - ireland 1965, rolling stones, mick jagger, keith richards, 50th anniversary
---
Posted by: News Editor - October 18, 2012, 7:23 pm - News
Keywords: music, rock 'n' roll, rollingstones, mick jagger, 50th anniversary, lucrative myth-making
---
Posted by: News Editor - October 9, 2012, 8:40 am - News
Keywords: music, beach boys, 50th anniversary, brian wilson, mike love, al jardine, david marks, bruce johnston
---
One of the most popular and influential films in the history of cinema returns to the silver screen with Lawrence of Arabia 50th Anniversary Event: Digitally Restored on Thursday, October 4 at 7:00 p.m. local time, with special matinees in select theaters. Presented by NCM(R) Fathom Events and Sony Pictures Entertainment, the film was meticulously restored by Sony Pictures Entertainment in 4K at Sony Pictures' Colorworks from the original 65mm negative.
Sony Pictures Home Entertainment
Read More...

Posted by: News Editor - October 4, 2012, 7:26 am - PR
Keywords: epic, drama

---
Nearly five decades later, The Beatles are still captivating audiences everywhere and are considered the most influential musicians of all time, according to Rolling Stone. Along with their musical legacy, The Beatles left behind personal stories with those lucky people who were able to share a moment with these legends.
Read More...

Posted by: News Editor - October 2, 2012, 7:20 am - PR
Keywords: documentary

---
ESPN will commemorate the Greatest Rock'n'Roll Band In The World, The Rolling Stones' 50th Anniversary on Monday nights throughout the National Football League season this fall with Legend to Legend, a unique collaboration with the Universal Music Group that will combine Monday Night Football highlights with classic tracks from thelegendary band featuring Mick Jagger, Keith Richards, Charlie Watts and Ronnie Wood.
Read More...

Posted by: News Editor - September 8, 2012, 9:04 am - PR
Keywords: sports, music

---
Posted by: News Editor - September 4, 2012, 3:10 pm - News
Keywords: music, 50th anniversary celebration, (i can't get no) satisfaction, jumping jack flash, gloom and doom, one last shot
---
This new documentary, commemorating the 45th anniversary of his death, provides a dynamic examination of Sandburg's life, work and controversial legacy from a modern perspective. Features spoken word performances, songbook selections, readings, and original interviews. Sandburg's daughter Helga Sandburg Crile, his grandson John Carl Steichen, Pete Seeger, the late Studs Terkel and Norman Corwin, poets including Ted Kooser, Marc Kelly Smith and Yevgeny Yevtushenko, Grammy-winning musician Dan Zanes, Sandburg biographer Penelope Niven, and notable scholars share stories about Sandburg and reflect on the modern relevance of his vast body of work.
Read More...

Posted by: News Editor - August 31, 2012, 7:14 am - PR
Keywords: documentary

---
With classics like The Misfits and Some Like It Hot as well as new-to-Blu-ray titles How to Marry A Millionaire, Gentlemen Prefer Blondes, Seven Year Itch, There's No Business Like Show Business and River of No Return this unique set of films, those that made Marilyn a star, is a collector's dream.
Read More...

Posted by: News Editor - July 2, 2012, 6:43 am - PR
Keywords: drama, movies

---
Narrated by two-time Oscar-winner Kevin Spacey, the film features 45 original interviews with Carson's friends, family and colleagues, including his second wife, Joanne, Dick Cavett, Doc Severinsen, and other The Tonight Show staff. Performers who appeared, or began their careers, on The Tonight Show Starring Johnny Carson are also interviewed, including David Letterman, Jay Leno, Mel Brooks, Jerry Seinfeld, Ray Romano, Drew Carey, Garry Shandling, Steve Martin, Angie Dickinson, Ellen DeGeneres, Carl Reiner, Don Rickles, Bob Newhart, Joan Rivers, and David Steinberg. Late night TV hosts Jimmy Fallon and Conan O'Brien also discuss Carson's influence on their careers.
Read More...

Posted by: News Editor - June 11, 2012, 7:17 am - PR
Keywords: documentary

---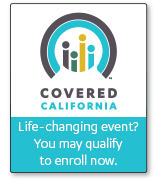 Keywords

internet, katie couric, global anchor, yahoo, michael bloomberg, robert gates, drama, television, mad men, elisabeth moss, fred armisen, jon hamm, saturday night live, bandleader, seth meyers, late night show, true detective, hbo, finale, heart of darkness, action, thriller, american idol, box office, movies, celebrity, stacy keibler, professional wrestler, george clooney, jered pobre, animation, movie, the field, rohit karn batra, crime thiller, arms dealer, event, face of love, annette benning, sun valley film festival, ed harris, war story, hide your smiling faces, oj: the musical, horror, comedy, dancing with the stars, season 18, abc, meryl davis, charlie white, danica mckellar, diana nyad, billy dee williams, twitter, academy award show, ellen degeneres, meryl streep, jennifer lawrence, kevin spacey, angelina jolie, brad pitt., academy awards, matthew mcconaughey, cate blanchett, dallas buyers club, blue jasmine, 12 years a slave, lupita nyong'o, gravity, the great gatsby, jared leto, fantasy, oscars, big bang theory, jim parsons, sheldon cooper, today show, mayim bialik, humanitarian, superstar actress
On Kindle!
On Facbook!
<!~~ Facebook Badge START ~~>digitallyOBSESSED!

Promote Your Page Too