The 25 Best Movies of 2013 ...
Apple announces 'Best of 2013' iTunes winners...
Cloudy with a Chance of Meatballs 2 - 3D Blu-ray & Blu-...
AP music writers' top 10 albums of the year...
Box Office Charts From Yahoo! Movies Dec 13 - 14...
BOUNTY KILLER...
I MARRIED A WITCH (BLU-RAY)...
THE BLUE ANGEL (BLU-RAY)...
PASSION (BLU-RAY)e...
BYZANTIUM (BLU-RAY)...
CRYSTAL FAIRY & THE MAGICAL CACTUS (BLU-RAY)...
THE UNINVITED (BLU-RAY)...
THE ATTACK (BLU-RAY)...
TANK GIRL (BLU-RAY)...
HORROR STORIES...
BABY PEGGY: THE ELEPHANT IN THE ROOM...
STORAGE WARS: VOLUME THREE...
Take Part in a Film Restoration...
THE 39 STEPS (BLU-RAY)...
DARK SHADOWS: THE BEST OF BARNABAS...
2 BROKE GIRLS...
DOWNTON ABBEY SEASONS ONE & TWO LIMITED EDITION...
FLORENCE AND THE SPIRIT OF THE RENAISSANCE...
NAZI COLLABORATORS...
KATT WILLIAMS: KATTPACALYPSE...
CREAM FAREWELL CONCERT...
JACK REACHER...
MANBORG...
LIZ & DICK...
CHINA BEACH: THE COMPLETE SERIES...
THE LIFE AND DEATH OF COLONEL BLIMP (BLU-RAY)...
PURPLE NOON (BLU-RAY)...
WEEKEND (BLU-RAY)...
JUAN OF THE DEAD...
THE DEVIL'S NEEDLE AND OTHER TALES OF VICE AND REDEMPTI...
SUNSET BOULEVARD...
SALO, OR THE 120 DAYS OF SODOM...
TABLOID...
CUL-DE-SAC...
3 WOMEN...
YOJIMBO/SANJURO...
SUMMER HOURS (L'heure d'ÈtÈ)...
WIZARD OF OZ...
WINGS OF DESIRE...
HORTON HEARS A WHO!...
REVANCHE...
LAST DAYS OF DISCO...
NIGHTS AND WEEKENDS...
STARGATE SG-1: CHILDREN OF THE GODS...
STARGATE ATLANTIS: THE COMPLETE FIFTH SEASON...
THE STEPFATHER...
THE HILLS RUN RED...
MANAGEMENT...
NIGHT OF DEATH...
GNAW...
Freddy Got Fingered...
Secure The Second Season of The Border on DVD August 25...
THE WALTONS: THE COMPLETE 9TH SEASON...
Dance Me Outside kicks onto DVD May 6, 2008...
Film-Fest 4: Sundance 2000 & Hawaii...
Saving Private Ryan...
Keyword View: comic books
Primetime TV Stars & Justice League Alumni Fill Stellar Voice Cast Including Justin Chambers, Kevin McKidd, Michael B. Jordan, C. Thomas Howell, Nathan Fillion, Ron Perlman, Dana Delany, Cary Elwes, Danny Huston and Kevin Conroy
Warner Bros Home Entertainment
Read More...

Posted by: News Editor - June 26, 2013, 7:21 am - PR
Keywords: animation

---
The fantastical adventures of unlikely heroes, Finn & Jake, buddies who traverse the mystical Land of Ooo and encounter its colorful inhabitants. Complete with absolutely algebraic bonus content created by series creator Pendleton Ward, including a featurette filmed by Ward that provides exclusive access to and interviews with members of his talented show team, as well as episode commentaries for all 26 season two episodes from Ward and the Adventure Time team.
Read More...

Posted by: News Editor - May 31, 2013, 7:38 am - PR
Keywords: animation, kids

---
The Man of Steel is aptly handling day-to-day crime while helping acclimate Supergirl to Earth's customs and managing Lois Lane's expectations for their relationship. Personal issues take a back seat, however, when the horrific force responsible for the destruction of Krypton - Brainiac - begins his descent upon Earth. Brainiac has crossed the universe, collecting cities from interesting planets - including Supergirl's home city of Kandor - and now the all-knowing, ever-improving android has his sights fixed on Metropolis.
Read More...

Posted by: News Editor - April 11, 2013, 6:42 am - PR
Keywords: animation

---
Frank Miller's landmark graphic novel about fear, hope and redemption is celebrated with proper measures of haunting visuals and intense action in the next entry in the popular, ongoing series of DC Universe Animated Original Movies. Peter Weller leads a stellar voice cast as Bruce Wayne/Batman. Joining Weller behind the microphone is David Selby as Commissioner Gordon, Ariel Winter as Carrie/Robin, three-time DCU veteran Wade Williams as Harvey Dent/Two-Face, and Michael McKean as Dr. Bartholomew Wolper.
Read More...

Posted by: News Editor - September 15, 2012, 9:40 am - PR
Keywords: action

---
Featuring 16 episodes from the series' first four seasons, this must-have DVD bundle is the ultimate gift for any Finn-loving fan as it comes packaged with the character's iconic bear-hat!
Read More...

Posted by: News Editor - September 6, 2012, 7:10 am - PR
Keywords: animation

---
Facing the downside of middle age, a restless Bruce Wayne pacifies his frustration with racecars and liquor - but the Bat still beckons as he watches his city fall prey to gangs of barbaric criminals known as The Mutants. The return of Harvey Dent as Two-Face finally prompts Wayne to once again don the Dark Knight's cowl, and his dramatic capture of the villain returns him to crime-fighting - simultaneously making him the target of law enforcement and the new hope for a desolate Gotham City.
Read More...

Posted by: News Editor - August 15, 2012, 7:18 am - PR
Keywords: animation, kids

---
Based on the original comic book story by the same name, this beloved animated movie classic debuted in U.S theaters in 1983 and has remained a fan favorite for more than twenty-five years. Delivering wholesome family entertainment, the DVD also features bonus content including an image gallery, animated menus,
Read More...

Posted by: News Editor - July 4, 2012, 9:50 am - PR
Keywords: animation, kids

---
All 26 episodes from the show's first season, plus heaps of bonus features created by Pendleton Ward and the show team, including featurettes, episode commentaries, animatics and more packed into a sweet DVD package.
Read More...

Posted by: News Editor - June 13, 2012, 7:35 am - PR
Keywords: kids, animation

---
Follows Hal Jordan and the Green Lantern Corps on a treacherous journey through deep space. As Earth's Green Lantern, Hal must face down an invasion from the villainous Red Lantern Corps, who will stop at nothing to destroy and silence the Green Lantern Corps forever. Joined by his former drill sergeant Kilowog, and several all-new heroes, Hal brings the cosmic battle against the forces of evil to the far reaches of the galaxy.
Read More...

Posted by: News Editor - June 8, 2012, 7:33 am - PR
Keywords: animation

---
the much anticipated next chapter to the acclaimed post zombie apocalypse series. When we last left, the characters were in the midst of a high-intensity struggle to survive, fleeing the CDC as it burst into flames. In Season 2, they are still fighting zombies, and each other, facing more threats and obstacles than ever before.
Read More...

Posted by: News Editor - June 4, 2012, 7:32 am - PR
Keywords: horror, television

---
The unauthorized and often controversial comics featured biographies of music groups such as KISS, the Sex Pistols and Metallica. Loved by some (Gene Simmons, Alice Cooper, Lemmy, Metallica) and threatened by others (Axl Rose, Skid Row, New Kids on the Block), over 300 issues of Rock 'N' Roll comics were printed, embracing all music genres: Rock, Alternative, Hip-Hop, Punk and Pop and they quickly became instant collector's items. In a strange twist, Loren is found murdered in his condo in 1992, making people speculate that he may have the first victim of 'serial' killer Andrew Cunanan, leading to an absorbing mystery that still remains, UNSOLVED today.
Read More...

Posted by: News Editor - February 27, 2012, 8:58 am - PR
Keywords: documentary

---
Arriving on U.S. airwaves in the mid-80s via syndication, the legendary space opera - one of the very first anime imports -- helped to usher in the multi-billion dollar anime industry and now, through the cult classic curators at A+E Networks Home Entertainment, the influential series will be reborn on DVD. Working in close conjunction with original Robotech producer Harmony Gold, the franchise will be available in a handsomely-designed collector's set featuring all 85 re-mastered episodes of the engaging and dramatic anime classic. Available for $99.95srp, the specially-priced 17-disc set will also feature four exclusive bonus discs with more than 10 hours of bonus content - much of which is new to DVD.
Read More...

Posted by: News Editor - July 25, 2011, 2:29 pm - PR
Keywords: anime

---
Available now in superb hi-def, with new digital/hi-def film masters, the must-own comprehensive Blu-ray release includes all six versions of the films in the original Superman theatrical franchise -- Superman: The Movie – Original Theatrical, Superman: The Movie – Expanded Edition, Superman II – Original Theatrical, Superman II – The Richard Donner Cut, Superman III – Original Theatrical, Superman IV – Original Theatrical, plus Superman Returns. The Collection also boasts 20 hours of bonus features including the never-before-seen original opening to Superman Returns.
Read More...

Posted by: News Editor - April 7, 2011, 9:27 am - PR
Keywords: action

---
This fun four-hour doc examines the mythos and history of Freddy Krueger from the original A Nightmare on Elm Street on through Freddy vs. Jason, with input from nearly everyone involved with each film.

An easy recommendation for those who love the glove.
Read More...

Posted by: Rich Rosell - May 29, 2010, 8:25 am - DVD Review
Keywords: freddy krueger, wes craven, new line cinema, a nightmare of elm street, documentary

---
There is a simple refreshing quality to these tales of action and adventure. Engaging for youngsters and generally not offensive in their content, these discs will provide a reasonable amount of entertainment. Not too bad a deal.
Read More...

Posted by: Jesse Shanks - August 26, 2009, 7:34 pm - DVD Review
Keywords: kids, comic books

---
Heretofore ironically unavailable in the U.S. (due to rights issues with the Donald E. Westlake novel upon which weíre supposed to believe it is ìbasedî), Jean-Luc Godard's candy-colored genre meditation Made in U.S.A. comes to DVD from The Criterion Collection. Thank goodness for the supplements, practically essential to unpacking one of the most challenging and inscrutable films of the director's celebrated 1960s output.
Read More...

Posted by: Joel Cunningham - July 7, 2009, 8:15 pm - DVD Review
Keywords: jean-luc godard, anna karina, french new wave, walt disney

---
Comic Book Confidential is a fascinating look at the history of comic books in America. If you ever have laughed at Zippy the Pinhead or the Fabulous Furry Freak Brothers, thrilled to the heroics of Captain America or the Silver Surfer, or cracked up at the satire of Alfred E. Neuman... you will enjoy this film. And, if you have never done these things, this film might make you wonder what you have been missing.
Originally published: July 23, 2002
Posted by: Jesse Shanks - March 7, 2009, 3:19 pm - dOc Vault


---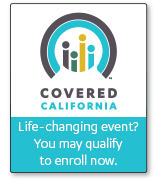 Keywords

movies, 12 years a slave, gravity, american hustle, wolf of wall street, saving mr. banks, dallas buyers club, music, tv shows, books, apps, duolingo, the 20/20 experience, tenth of december, comedy, top 10 albums, ariana grande, your truly, dawn richard, goldenheart, j. cole, born sinner, beyonce, justin timberlake, movie, box office, television, lawrence of arabia, peter o'toole, patricia and kate o'toole, lorcan o'toole, midnight album, 14 tracks, 17 videos, jay z, drake, sia furler, pharrell williams, comedic news show, comedy central, tim carvell, john oliver, jon stewart, surprise album, ghost, drunk in love, blue ivy, pretty hurts, drama, tom hanks, p. l. travers, mary poppins, walt disney, the voice, season 5, vocal competition, adam lavine, christina aguilera, blake shelton, cee lo green, will champlin, tessanne chin, jacquie lee, kids, action, price is right, bob barker, 90th birthday, game show, pet adoption week, drew carey, frozen, animated tale, the hunger games: catching fire, out of the furnace, coen brothers, inside llewyn davis, project runway all stars, lifetime, simpsons, marge, abigail, breslin, anthony ryan, stacey bendet, alyssa milano, zanna roberts rassi, georgina chapman, isaac mizrahi, mandy patinkin, homeland, hbo, live! with kelly and michael, claire danes, damian lewis, documentary, horror, billy joel, madison square garden, monthly show, knicks, rangers, liberty, anchorman 2 the legend continures, will ferrell, newseum, north dakota's kx news, peyton manning, dodge durango, olympic curling trials, kirstie, tv land, sitcom, kirstie alley, rhea perlman, cheers
Xbox 360 4GB Kinect Console for $179.99! From 11/28-12/2.
On Kindle!
On Facbook!
<!~~ Facebook Badge START ~~>digitallyOBSESSED!

Promote Your Page Too