Odd Thomas on DVD and Blu-ray Combo on Mar 25...
Comedian in chief? President Obama pitches health care ...
Keith Urban Embarks on Raise 'Em Up Tour This Summer ...
Doris Day to mark 90th birthday with auction to benefit...
Katie Couric to Interview Michael Bloomberg for Yahoo N...
The Answer to American Idol's Problems Is......
CONCRETE BLONDES...
CREAM FAREWELL CONCERT...
JACK REACHER...
MANBORG...
CORRUPTION (BLU-RAY)...
THE ATTACK (BLU-RAY)...
TANK GIRL (BLU-RAY)...
HORROR STORIES...
THE UNINVITED (BLU-RAY)...
THE GIRL...
THE HORDE...
LIFE IS SWEET (BLU-RAY)...
SHOUT AT THE DEVIL (BLU-RAY/DVD COMBO)...
THE BLUE ANGEL (BLU-RAY)...
BABY PEGGY: THE ELEPHANT IN THE ROOM...
STORAGE WARS: VOLUME THREE...
Take Part in a Film Restoration...
THE 39 STEPS (BLU-RAY)...
DARK SHADOWS: THE BEST OF BARNABAS...
2 BROKE GIRLS...
DOWNTON ABBEY SEASONS ONE & TWO LIMITED EDITION...
FLORENCE AND THE SPIRIT OF THE RENAISSANCE...
NAZI COLLABORATORS...
KATT WILLIAMS: KATTPACALYPSE...
THE LIFE AND DEATH OF COLONEL BLIMP (BLU-RAY)...
PURPLE NOON (BLU-RAY)...
WEEKEND (BLU-RAY)...
JUAN OF THE DEAD...
THE DEVIL'S NEEDLE AND OTHER TALES OF VICE AND REDEMPTI...
SUNSET BOULEVARD...
SALO, OR THE 120 DAYS OF SODOM...
TABLOID...
CUL-DE-SAC...
3 WOMEN...
YOJIMBO/SANJURO...
SUMMER HOURS (L'heure d'ÈtÈ)...
WIZARD OF OZ...
WINGS OF DESIRE...
HORTON HEARS A WHO!...
REVANCHE...
LAST DAYS OF DISCO...
NIGHTS AND WEEKENDS...
STARGATE SG-1: CHILDREN OF THE GODS...
STARGATE ATLANTIS: THE COMPLETE FIFTH SEASON...
THE STEPFATHER...
THE HILLS RUN RED...
MANAGEMENT...
NIGHT OF DEATH...
GNAW...
Freddy Got Fingered...
Secure The Second Season of The Border on DVD August 25...
THE WALTONS: THE COMPLETE 9TH SEASON...
Dance Me Outside kicks onto DVD May 6, 2008...
Film-Fest 4: Sundance 2000 & Hawaii...
Saving Private Ryan...
Keyword View: emmys
In the first film biography about Hamlisch, award-winning filmmaker and four-time Tony Award-winning Broadway producer Dori Berinstein (Carol Channing: Larger Than Life, Gotta Dance, ShowBusiness: The Road To Broadway) presents a deeply personal, insider portrait of one of the greatest artists of our time. The film includes candid new interviews with Hamlisch's family, friends and A-list collaborators like wife Terre Blair Hamlisch, Barbra Streisand, Carly Simon, Steven Soderbergh, Quincy Jones, Christopher Walken, Sir Tim Rice.
Read More...

Posted by: News Editor - January 10, 2014, 7:52 am - PR
Keywords: documentary, biography

---
The most-watched drama in PBS history enters its fourth gripping season with the whole world waiting to learn how the beloved characters deal with a shocking tragedy. The acclaimed ensemble is back, together with returning guest star Shirley MacLaine and new guest star Paul Giamatti. Also joining the cast are Harriet Walter, Gary Carr, Joanna David, and Tom Cullen, as the legend continues...
Read More...

Posted by: News Editor - December 20, 2013, 8:03 am - PR
Keywords: drama

---
Posted by: News Editor - September 23, 2013, 1:36 pm - News
Keywords: television, emmys, jeff daniels, the newsroom, hbo, bryan cranston, jon hamm, aaron sorkin,
---
Posted by: News Editor - September 23, 2013, 9:53 am - News
Keywords: television, 2013 emmys, will fettell, viveca paulin, magnus, mattias, axel, best comedy series, modern family
---
Posted by: News Editor - September 23, 2013, 9:48 am - News
Keywords: television, 2013 emmys, red carpet, kaley cuoco, ryan sweeting
---
Posted by: News Editor - September 21, 2013, 7:12 pm - News
Keywords: television, emmys, jack klugman, adam klugman, memoriam, cory monteith, james gandolfini, gary david goldberg, jean stapleton
---
Featuring some of the most fearsome and beautiful big cats - lions, leopards, and tigers - these four films explore the cats' struggle for survival and our ongoing fascination with these incredible creatures. Encores of "Elsa's Legacy," "Siberian Tiger Quest," and "Revealing the Leopard" Air on PBS July 17, July 24 and July 31, Respectively
Read More...

Posted by: News Editor - July 10, 2013, 8:00 am - PR
Keywords: documentary

---
The ten-part clone conspiracy thriller, produced by Temple Street Productions, is co-created by Graeme Manson and John Fawcett, with Manson also serving as writer and Fawcett as director. Ivan Schneeberg and David Fortier are executive producers on behalf of Temple Street. Bonus Features include: Character Profiles, Set Tour, and Send in the Clones Now: Behind the Scenes featurette.
Read More...

Posted by: News Editor - June 27, 2013, 7:17 am - PR
Keywords: television

---
The untold inspirational story of Colonel Ilan Ramon, a fighter pilot and son of Holocaust survivors who became the first and only astronaut from Israel, embarking on a mission with the most diverse shuttle crew ever to explore space. Ramon realized the significance of 'being the first' and his journey of self-discovery turned into a mission to tell the world a powerful story about the resilience of the human spirit. Although the seven astronauts of the Columbia perished on February 1, 2003, a remarkable story of hope, friendship across cultures, and an enduring faith emerged.
Read More...

Posted by: News Editor - April 9, 2013, 7:52 am - PR
Keywords: history, documentary

---
The classic television series that was nominated for four Emmys during its successful 5-year broadcast is back starring James Garner, Jack Kelly, Richard Long, and Leo Gordon.
Read More...

Posted by: News Editor - April 3, 2013, 7:07 am - PR
Keywords: western

---
They belong to a cast of characters more than 120 species strong, and they make their entrance decked out in feathers shimmering with a rainbow of iridescence. Their colorfully descriptive names are stage-ready - Buffleheads, Canvasbacks, Redheads, Pintails, Goldeneyes and Ruddies. They all play their parts, but the star of this show is the spectacular Wood Duck, whose dramatic and brightly-colored good looks would be the envy of any matinee idol. Sit back and enjoy the ride as Mr. and Mrs. Wood Duck meet, mate, and raise a family of the some of the cutest and most courageous little ducklings you're ever likely to see.
Read More...

Posted by: News Editor - December 17, 2012, 8:41 am - PR
Keywords: documentary

---
Appearing onstage with Alan Yentob, creative director for the BBC, at the Geffen Theater in Westwood, Cal. before a live audience, Brooks reviews his career as a writer, director, actor, producer, composer, failed ballet dancer and comedian. The special looks at the Brooklyn native's early life, show-business influences, early career and ascension as one of Hollywood's most successful writers and directors.
Read More...

Posted by: News Editor - December 9, 2012, 7:38 pm - PR
Keywords: comedy

---
Follow the fortunes of a young Frenchman (Andrew Stevens) as he immigrates to America during the Revolutionary War and crosses paths with historical heavyweights including Paul Revere (William Shatner), Benjamin Franklin (Tom Bosley), Samuel Adams (William Daniels), and George Washington (Peter Graves). Nominated for two Emmys and a Golden Globe and broadcast in the late 1970s
Read More...

Posted by: News Editor - July 22, 2012, 11:07 am - PR
Keywords: historical, drama

---
The film explores the day-to-day dramas of an extended family of koalas, seen through the eyes of the scientists studying their every move and vocalization. Fascinating social dynamics include territorial displays, vicious fighting and the surprising life and loves of a 'traveling salesman,' a rogue male who truly plays the field. New science even 'cracks the koala communication code,' providing insights into their basic language and social structure.
Read More...

Posted by: News Editor - June 28, 2012, 7:15 am - PR
Keywords: documentary

---
the much anticipated next chapter to the acclaimed post zombie apocalypse series. When we last left, the characters were in the midst of a high-intensity struggle to survive, fleeing the CDC as it burst into flames. In Season 2, they are still fighting zombies, and each other, facing more threats and obstacles than ever before.
Read More...

Posted by: News Editor - June 4, 2012, 7:32 am - PR
Keywords: horror, television

---
Chemistry teacher Walter White's dark transformation to full-blown criminal reaches lethal new heights as his battle of wits with vicious drug kingpin Gus Fring continues. Bryan Cranston, winner of three Best Actor Emmys for his role as Walt, stars alongside Aaron Paul, Emmy winner for his portrayal of Walt's colleague, Jesse, in this critically acclaimed dramatic series. Voted by the Writer's Guild of America as 2012's Best Drama Series, Breaking Bad also stars Anna Gunn, Dean Norris, Betsy Brandt, and RJ Mitte.
Sony Pictures Home Entertainment
Read More...

Posted by: News Editor - April 7, 2012, 9:21 am - PR
Keywords: television

---
Much like the country that spawned it, Mystery Science Theater 3000 is a melting pot. In every imaginable genre, Joel, Mike and their robot pals Tom Servo and Crow T. Robot have seen the promise of cinema mutilated by mediocrity. Nowhere is this highfalutin concept more hilariously exemplified than in this 23rd collection of episodes from the beloved cult comedy television series. You want a Western? It's here. Space adventure? Look no further. They'll even throw in a failed TV pilot and a barely coherent science fiction-horror-thriller. All genres are treated with equal disrespect by the luckless crew of the Satellite of Love. They pledge allegiance only to funny, with justice (SoL style) for all.
Read More...

Posted by: News Editor - February 6, 2012, 8:48 am - PR
Keywords: comedy

---
A film that recreates Joe Hutto's moving tale of raising wild turkey hatchlings in Florida's Flatwoods. What started as an informal science experiment became a very personal, very emotional journey that ended up changing his life in ways he could never have imagined. The DVD and Blu-ray release coincides with the premiere of the program on Wednesday, November 16, 2011 on PBS. Hutto's illustrated book about his experience, "Illumination in the Flatwoods," will also be re-released by The Lyons Press to coincide with the broadcast.
Read More...

Posted by: News Editor - November 14, 2011, 8:38 am - PR
Keywords: documentary

---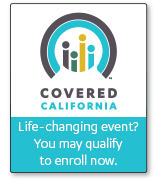 Keywords

action, television, comedy, zach galifianakis, president barak obama, between two ferns, funny or die, healthcare.gov, music, keith urban, raise 'em up tour, multiple shows, united states, canada, american idol, movie celebrity, doris day, landmark 90th birthday, doris day animal foundation, pillow talk, calamity jane, internet, katie couric, global anchor, yahoo, michael bloomberg, robert gates, drama, mad men, elisabeth moss, fred armisen, jon hamm, saturday night live, bandleader, seth meyers, late night show, true detective, hbo, finale, heart of darkness, thriller, box office, movies, celebrity, stacy keibler, professional wrestler, george clooney, jered pobre, animation, movie, the field, rohit karn batra, crime thiller, arms dealer, event, face of love, annette benning, sun valley film festival, ed harris, war story, hide your smiling faces, oj: the musical, horror, dancing with the stars, season 18, abc, meryl davis, charlie white, danica mckellar, diana nyad, billy dee williams, twitter, academy award show, ellen degeneres, meryl streep, jennifer lawrence, kevin spacey, angelina jolie, brad pitt., academy awards, matthew mcconaughey, cate blanchett, dallas buyers club, blue jasmine, 12 years a slave, lupita nyong'o, gravity, the great gatsby, jared leto, fantasy
On Kindle!
On Facbook!
<!~~ Facebook Badge START ~~>digitallyOBSESSED!

Promote Your Page Too