Mandy Patinkin Shaves Off Homeland Saul Beard: See the ...
Sample This on DVD Dec 10...
Silent Night, Bloody Night (Restored Version) on DVD De...
Billy Joel Announces Monthly Shows at Madison Square Ga...
That press tour escalated quickly. Will Ferrell talks R...
THE UNINVITED (BLU-RAY)...
THE ATTACK (BLU-RAY)...
CRYSTAL FAIRY & THE MAGICAL CACTUS (BLU-RAY)...
TANK GIRL (BLU-RAY)...
HORROR STORIES...
BOUNTY KILLER...
I MARRIED A WITCH (BLU-RAY)...
THE BLUE ANGEL (BLU-RAY)...
PASSION (BLU-RAY)e...
BYZANTIUM (BLU-RAY)...
BABY PEGGY: THE ELEPHANT IN THE ROOM...
STORAGE WARS: VOLUME THREE...
Take Part in a Film Restoration...
THE 39 STEPS (BLU-RAY)...
DARK SHADOWS: THE BEST OF BARNABAS...
2 BROKE GIRLS...
DOWNTON ABBEY SEASONS ONE & TWO LIMITED EDITION...
FLORENCE AND THE SPIRIT OF THE RENAISSANCE...
NAZI COLLABORATORS...
KATT WILLIAMS: KATTPACALYPSE...
CREAM FAREWELL CONCERT...
JACK REACHER...
MANBORG...
LIZ & DICK...
CHINA BEACH: THE COMPLETE SERIES...
THE LIFE AND DEATH OF COLONEL BLIMP (BLU-RAY)...
PURPLE NOON (BLU-RAY)...
WEEKEND (BLU-RAY)...
JUAN OF THE DEAD...
THE DEVIL'S NEEDLE AND OTHER TALES OF VICE AND REDEMPTI...
SUNSET BOULEVARD...
SALO, OR THE 120 DAYS OF SODOM...
TABLOID...
CUL-DE-SAC...
3 WOMEN...
YOJIMBO/SANJURO...
SUMMER HOURS (L'heure d'ÈtÈ)...
WIZARD OF OZ...
WINGS OF DESIRE...
HORTON HEARS A WHO!...
REVANCHE...
LAST DAYS OF DISCO...
NIGHTS AND WEEKENDS...
STARGATE SG-1: CHILDREN OF THE GODS...
STARGATE ATLANTIS: THE COMPLETE FIFTH SEASON...
THE STEPFATHER...
THE HILLS RUN RED...
MANAGEMENT...
NIGHT OF DEATH...
GNAW...
Freddy Got Fingered...
Secure The Second Season of The Border on DVD August 25...
THE WALTONS: THE COMPLETE 9TH SEASON...
Dance Me Outside kicks onto DVD May 6, 2008...
Film-Fest 4: Sundance 2000 & Hawaii...
Saving Private Ryan...
Share:

Permalink:
Cinema Libre
A new documentary film directed by Brian Malone, takes an unbiased look at partisanship and asks: how did it get so bad? The politically charged documentary drills down to the roots of political polarization, examining both parties' tactics, the division of Congress and the role that the media plays in dramatizing events and offers solutions to move beyond it.

IMMEDIATE RELEASE

Patriocracy


"An objective and succinct examination of the political divide this country faces...fascinating to watch." - Huffington Post "A top-notch documentary, well-edited, well-organized, clear and concise and extremely interesting." -Paste Magazine

A Voice of Reason in an Age of Polarization

AVAILABLE ON DVD AND DIGITAL DOWNLOAD ON JULY 17, 2012


LOS ANGELES (June 19, 2012) - With the widening political divide so evident this election cycle, Patriocracy
, a new documentary film directed by Brian Malone, takes an unbiased look at partisanship and asks: how did it get so bad? The politically charged documentary drills down to the roots of political polarization, examining both parties' tactics, the division of Congress and the role that the media plays in dramatizing events and offers solutions to move beyond it. Malone documents the decay of political pragmatism with candid insights shared by CBS Correspondent Bob Schieffer, former U.S. Senator Alan Simpson, Newsweek political reporter/Contributing Editor and McLaughlin Group TV pundit Eleanor Clift, news commentator Pat Buchanan, the "Gang of 6" Senators Kent Conrad, Mark Warner and Mike Crapo. Patriocracy
will be available on DVD and digital download platforms on July 17, 2012.

Endorsed by the League of Women Voters of the United States, Patriocracy
is a timely documentary which "addresses the growing issue of polarization between political parties and groups in the United States. It takes a brutal look at the vocal displays of anger and disillusionment found on streets as well as government offices across the country and asks, "How did it get so bad?"- Paste Magazine

Dorchester native and five-time Emmy Award winner Malone examines this toxic environment by reaching across the political aisle in search of a grand rapprochement among the feuding factions in American politics. Malone documents the rise of partisanship; sarcasm and a "gotcha" mentality that has undermined what Malone believes are tenets of effective government: civility, conversation and compromise.

Malone pins the rise of partisan politics to the 1964 election, where Barry Goldwater's candidacy began to open fault lines between Right and Left. The entry of former Presidential Candidate, Newt Gingrich on the scene in 1979 jammed another wedge into the landscape as Eleanor Clift describes in the film: "he was a bomb thrower...Newt didn't compromise, he stood his ground, and he got more and more television invitations...It advanced his political careers, it advanced his party's image of itself, they saw themselves as warriors on Capitol Hill." The advent of the Internet Age has also contributed to the stream of "opinionators," with readers accepting what they may read as "truth." And, with the 2010 Supreme Court decision known as Citizens United, which essentially allows American elections to be bankrolled by rich corporations and individuals, the power to manipulate voters with ideological fear-driven advertising is more damaging than ever

The film takes us behind the scenes of a Congress trying to legislate in this climate in which votes are ranked by interest groups for ideological purity and a lawmaker can't face his or her constituency, or the media's cameras, without pressure to take sides. Malone makes a subtle but important point when he observes the increasing estrangement of legislators from one another. As more and more legislators commute to Washington D.C., rather than residing full time, the community has become even more fractured. The days of friendships and socializing across party lines have ended--party identity prevails.

Instead of working together to figure out solutions to the issues of the day, e.g., national debt, healthcare reform, illegal immigration, the war on terror, Americans of both parties are shouting at anyone who does not take their side. In this day and age, those who yell the loudest and instill the most fear into the general populace are the ones whose message overshadows one rooted in logic and backed by facts. Simpson, along with former Oklahoma Congressman Mickey Edwards and others, makes practical proposals for the American electorate and our legislators: seek news from a variety of sources, lower campaign costs, open primaries and forego party allegiances, thus paving the way for more independent thinking.

Malone says, "We live in a hyper-fast, hyper-partisan climate fueled by a 'me first' perspective and lightning fast media. The dark side of that self- centered position is that America as a whole is suffering. So, really the problems we face in America come down to our state of mind. I do believe that there needs to be more 'we' and less 'me.' We do have some very big problems to solve in a short amount of time. And 'we' need to base our decisions to fix these problems on well-researched and credible facts, rather than emotions and opinions."

SYNOPSIS:
Patriocracy
IS A NON-PARTISAN EXAMINATION OF WASHINGTON DYSFUNCTION. Alan Simpson, Bob Schieffer, Eleanor Clift, Pat Buchanan, Senator Mark Warner and Senator Kent Conrad are just a few of the notable Washington personalities who offer their valuable perspectives. Patriocracy
drills down and illustrates the forces that drive a wedge into the middle ground of America and the solutions required to move forward. Americans are polarized and angry. In the crossfire, the loudest voices drown out reason and facts with fear and anxiety. Patriocracy
explores the extreme polarization in America that cripples the country from tackling its most serious problems. Whether it's the national debt, healthcare reform, the war on terror or illegal immigration, Americans are shouting at each other instead of listening to each other. As America enters the 2012 election season, more money than ever will be spent to manipulate and sway voters by fear and emotion. Patriocracy
sits in the dead center of this monumental tug-of-war, educating viewers so they do not fall victim to manipulation as they cast their ballots. For more information please visit:

WEBSITE: http://patriocracymovie.com/

Facebook

Twitter


DVD DETAILS:
SRP: $19.95 | TRT: 90 Minutes | Street Date: 7/17/12
UPC: 881394115620 | Catalog: CLS 1156 | Genre: Documentary
DVD EXTRAS:
* Extended interviews with;
* Senator Alan Simpson
* Bob Schieffer, Chief Washington Correspondent CBS News
* Ken Rudin, Political Commentator National Public Radio



Cinema Libre
Posted by: News Editor - July 21, 2012, 9:43 am - PR
Keywords: documentary
---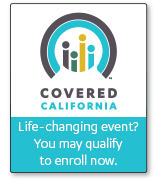 Keywords

television, mandy patinkin, homeland, hbo, live! with kelly and michael, claire danes, damian lewis, documentary, horror, music, billy joel, madison square garden, monthly show, knicks, rangers, liberty, movie, anchorman 2 the legend continures, will ferrell, newseum, north dakota's kx news, peyton manning, dodge durango, olympic curling trials, drama, kirstie, tv land, sitcom, kirstie alley, rhea perlman, cheers, the blacklist, james spader, megan boone, the voice, jon stewart, daily show, comedy channel, fox news, war on christmas, comedy, ghostly, bizarre, haunted, celebrity, morgan freeman, ipad finger painted portrait, kyle lambert, surgeon, assimilated, bombing, meteor, enemies, stockings, anthologies, terrifying, suspense, boorish, expatriate, brothers, kendall jenner, kim, kourtney, khloe, kylie, jenner brand, kanye west, lamar odom, kris jenner, box office, movies, sci-fi, paul walker, van diesel, fast and furioous, roseanne barr, mindy kaling, the mindy project, lunch, hotel bel-air, sports
Xbox 360 4GB Kinect Console for $179.99! From 11/28-12/2.
On Kindle!
On Facbook!
<!~~ Facebook Badge START ~~>digitallyOBSESSED!

Promote Your Page Too