Home on DVD Mar 25...
Kill Your Darlings on Blu-ray Combo Pack & Digital on M...
Elizabeth Moss Says She Should Never Have Married Fred ...
'True Detective' finale review: Truth, justice, and... ...
Cybergeddon on DVD Mar 18...
The Answer to American Idol's Problems Is......
CONCRETE BLONDES...
CREAM FAREWELL CONCERT...
JACK REACHER...
MANBORG...
CORRUPTION (BLU-RAY)...
THE ATTACK (BLU-RAY)...
TANK GIRL (BLU-RAY)...
HORROR STORIES...
THE UNINVITED (BLU-RAY)...
THE GIRL...
THE HORDE...
LIFE IS SWEET (BLU-RAY)...
SHOUT AT THE DEVIL (BLU-RAY/DVD COMBO)...
THE BLUE ANGEL (BLU-RAY)...
BABY PEGGY: THE ELEPHANT IN THE ROOM...
STORAGE WARS: VOLUME THREE...
Take Part in a Film Restoration...
THE 39 STEPS (BLU-RAY)...
DARK SHADOWS: THE BEST OF BARNABAS...
2 BROKE GIRLS...
DOWNTON ABBEY SEASONS ONE & TWO LIMITED EDITION...
FLORENCE AND THE SPIRIT OF THE RENAISSANCE...
NAZI COLLABORATORS...
KATT WILLIAMS: KATTPACALYPSE...
THE LIFE AND DEATH OF COLONEL BLIMP (BLU-RAY)...
PURPLE NOON (BLU-RAY)...
WEEKEND (BLU-RAY)...
JUAN OF THE DEAD...
THE DEVIL'S NEEDLE AND OTHER TALES OF VICE AND REDEMPTI...
SUNSET BOULEVARD...
SALO, OR THE 120 DAYS OF SODOM...
TABLOID...
CUL-DE-SAC...
3 WOMEN...
YOJIMBO/SANJURO...
SUMMER HOURS (L'heure d'ÈtÈ)...
WIZARD OF OZ...
WINGS OF DESIRE...
HORTON HEARS A WHO!...
REVANCHE...
LAST DAYS OF DISCO...
NIGHTS AND WEEKENDS...
STARGATE SG-1: CHILDREN OF THE GODS...
STARGATE ATLANTIS: THE COMPLETE FIFTH SEASON...
THE STEPFATHER...
THE HILLS RUN RED...
MANAGEMENT...
NIGHT OF DEATH...
GNAW...
Freddy Got Fingered...
Secure The Second Season of The Border on DVD August 25...
THE WALTONS: THE COMPLETE 9TH SEASON...
Dance Me Outside kicks onto DVD May 6, 2008...
Film-Fest 4: Sundance 2000 & Hawaii...
Saving Private Ryan...
Share:

Permalink:
Cohen Media Group
A modern retelling of the Virgin Birth, Mary (Myriem Roussel) is a student who plays basketball and works at her father's gas station; her boyfriend Joseph (Thierry Rode) is an earnest dropout who drives a cab. The angel Gabriel (Philippe Lacoste) must school Joseph to accept Mary's pregnancy, while Mary comes to terms with God's plan.

THE COHEN FILM COLLECTION PRESENTS TWO JEAN-LUC GODARD MASTERPIECES FOR THE FIRST TIME ON U.S. BLU-RAY

Hail Mary


From the Revered Director Have Been Digitally Remastered and Will Be Issued in Definitive Blu-ray and DVD Editions on January 7, 2014

The Cohen Film Collection is proud to announce that it will bring two of Jean-Luc Godard's acclaimed films to Blu-ray for the first time in the U.S. Hail Mary
and For Ever Mozart
have been digitally remastered and will be released in deluxe Blu-ray and DVD editions on January 7, 2014. The Blu-rays will have SRPs of $39.98 each and the DVDs will have SRPs of $29.98 each.




Daring, playful, challenging, rule-breaking, profound: Jean-Luc Godard's immense body of work is all of these and more. From his earth-shaking 1960 debut, Breathless, through such other classics of the New Wave and beyond as Contempt, Band of Outsiders, Alphaville, Weekend, Pierrot le Fou, Masculin Feminin and In Praise of Love, Godard has continually pushed the art and language of film forward. Hail Mary
and For Ever Mozart
hail from the director's 1980s-1990s period, which was marked by a return to (somewhat) more traditional modes of storytelling, but both films are the work of a cinematic adventurer still exploring new territory.

Winner of a top prize at the Berlin Film Festival and one of the highest-profile films of Godard's career, Hail Mary
(1985) drew criticism from no less than the Pope. In this modern retelling of the Virgin Birth, Mary (Myriem Roussel of Godard's Prenom Carmen) is a student who plays basketball and works at her father's gas station; her boyfriend Joseph (Thierry Rode) is an earnest dropout who drives a cab. The angel Gabriel (Philippe Lacoste) must school Joseph to accept Mary's pregnancy, while Mary comes to terms with God's plan. Juliette Binoche co-stars.

The film "deeply wounds the religious sentiments of believers," said Pope John Paul II. Godard's response: "The church wants to keep the copyright of their story."

Slant magazine called the film "a profoundly felt, gravely beautiful work of faith," while Slate deemed it "the last great Godard film." Peter Rainer of the Los Angeles Herald Examiner described it as "bewildering, beautiful." New York magazine's David Denby called it "a celebration of the blessedness of life on Earth. One of the most tenderly religious movies ever made."

For Ever Mozart
(1996), Godard shifted to a narrative grounded in a distressing reality of the day: the Bosnian War. This densely packed rumination on the need to create order and beauty in a world ruled by chaos is divided into several distinct but related stories, chiefly the attempts by an idealistic French acting troupe to stage a play in war-torn Sarajevo. Along their journey, they are captured and held in a POW camp. Amid the gunfire of war, an elderly director struggles to complete his film.

For Ever Mozart
stars Madeleine Assas, Berangere Allaux, Ghalya Lacroix (most recently the editor of Cannes 2013 winner Blue Is the Warmest Color), Vicky Messica and Frederic Pierrot (I've Loved You So Long).

France's Le Monde called FOR For Ever Mozart
"Godard's most satisfying film in a long time." The New York Times called it "exquisitely beautiful ... a film to be savored." The Village Voice's Amy Taubin named it one of the top 10 films of the year, while other critical superlatives included "breathtaking" (The Christian Science Monitor), "ravishing" (Los Angeles Times) and "masterpiece" (Cahiers du Cinema).

The Blu-ray and DVD releases of both films have numerous extras, including feature-length audio commentaries, essay-filled booklets, making-of featurettes and trailers. Hail Mary
also includes Anne-Marie Mieville's short film "The Book of Mary," which was originally released as a companion piece to Godard's movie.

About Cohen Media Group (www.cohenmedia.net)

Formed in 2008 by Charles S. Cohen, an executive producer of multiple Academy Award nominee Frozen River, the COHEN MEDIA GROUP, LLC (CMG) produces and distributes select films throughout North America. Current and upcoming CMG releases include Lorraine Levy's The Other Son (winner of the Grand Prize and Best Director prize at the 2012 Tokyo International Film Festival); French director Francois Ozon's thriller In The House (San Sebastian Film Festival's winner of the Golden Shell and Best Screenplay award; Spain's official entry to the Academy awards, Blancanieves; Fernando Trueba's The Artist and the Model, starring Jean Rochefort and Claudia Cardinale; and Lebanese director Ziad Doueiri's The Attack, based on the international best-selling book by Yasmina Khadra. CMG's Cohen Film Collection (formerly the Rohauer Collection) includes some 700 cinema landmarks, including films by D.W. Griffith, Buster Keaton and Douglas Fairbanks, as well as foreign classics like Luis Bunuel's Tristana.

Hail Mary
(1985)
Street date: January 7, 2014
SRP: $39.98 (Blu-ray), $29.98 (DVD)
Running time: 107 minutes, plus extras
Not rated
5.1 Dolby Digital for DVD/DTS-HD Master Audio for Blu-ray
In French with English subtitles
Bonus features on both Blu-ray and DVD: three featurettes, short film "The Book of Mary," Godard's video notebook, audio commentary by director Hal Hartley and Museum of the Moving Image Chief Curator David Schwartz, booklet essay by critic David Sterritt and Boston University lecturer Charles Warren, original French trailer, 2013 rerelease trailer.




Cohen Media Group
Posted by: News Editor - January 2, 2014, 7:42 am - PR
Keywords: drama
---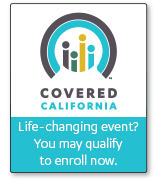 Keywords

drama, television, mad men, elisabeth moss, fred armisen, jon hamm, saturday night live, bandleader, seth meyers, late night show, true detective, hbo, finale, heart of darkness, action, thriller, american idol, box office, movies, celebrity, stacy keibler, professional wrestler, george clooney, jered pobre, animation, movie, the field, rohit karn batra, crime thiller, arms dealer, event, face of love, annette benning, sun valley film festival, ed harris, war story, hide your smiling faces, oj: the musical, horror, comedy, dancing with the stars, season 18, abc, meryl davis, charlie white, danica mckellar, diana nyad, billy dee williams, twitter, academy award show, ellen degeneres, meryl streep, jennifer lawrence, kevin spacey, angelina jolie, brad pitt., academy awards, matthew mcconaughey, cate blanchett, dallas buyers club, blue jasmine, 12 years a slave, lupita nyong'o, gravity, the great gatsby, jared leto, fantasy, oscars, big bang theory, jim parsons, sheldon cooper, today show, mayim bialik, humanitarian, superstar actress
On Kindle!
On Facbook!
<!~~ Facebook Badge START ~~>digitallyOBSESSED!

Promote Your Page Too