Joaquin Phoenix - Joaquin Phoenix In Talks To Join Man ...
NYPD Blue: Season Five on DVD Jan 21...
'Duck Dynasty' Dad Suspended Following Anti-Gay Remarks...
'The Voice' Runner-Up Jacquie Lee Eyes Fame -- And Ed S...
A.C.O.D. on Blu-ray & DVD Jan 14...
BOUNTY KILLER...
I MARRIED A WITCH (BLU-RAY)...
THE BLUE ANGEL (BLU-RAY)...
PASSION (BLU-RAY)e...
BYZANTIUM (BLU-RAY)...
CRYSTAL FAIRY & THE MAGICAL CACTUS (BLU-RAY)...
THE UNINVITED (BLU-RAY)...
THE ATTACK (BLU-RAY)...
TANK GIRL (BLU-RAY)...
HORROR STORIES...
BABY PEGGY: THE ELEPHANT IN THE ROOM...
STORAGE WARS: VOLUME THREE...
Take Part in a Film Restoration...
THE 39 STEPS (BLU-RAY)...
DARK SHADOWS: THE BEST OF BARNABAS...
2 BROKE GIRLS...
DOWNTON ABBEY SEASONS ONE & TWO LIMITED EDITION...
FLORENCE AND THE SPIRIT OF THE RENAISSANCE...
NAZI COLLABORATORS...
KATT WILLIAMS: KATTPACALYPSE...
CREAM FAREWELL CONCERT...
JACK REACHER...
MANBORG...
LIZ & DICK...
CHINA BEACH: THE COMPLETE SERIES...
THE LIFE AND DEATH OF COLONEL BLIMP (BLU-RAY)...
PURPLE NOON (BLU-RAY)...
WEEKEND (BLU-RAY)...
JUAN OF THE DEAD...
THE DEVIL'S NEEDLE AND OTHER TALES OF VICE AND REDEMPTI...
SUNSET BOULEVARD...
SALO, OR THE 120 DAYS OF SODOM...
TABLOID...
CUL-DE-SAC...
3 WOMEN...
YOJIMBO/SANJURO...
SUMMER HOURS (L'heure d'ÈtÈ)...
WIZARD OF OZ...
WINGS OF DESIRE...
HORTON HEARS A WHO!...
REVANCHE...
LAST DAYS OF DISCO...
NIGHTS AND WEEKENDS...
STARGATE SG-1: CHILDREN OF THE GODS...
STARGATE ATLANTIS: THE COMPLETE FIFTH SEASON...
THE STEPFATHER...
THE HILLS RUN RED...
MANAGEMENT...
NIGHT OF DEATH...
GNAW...
Freddy Got Fingered...
Secure The Second Season of The Border on DVD August 25...
THE WALTONS: THE COMPLETE 9TH SEASON...
Dance Me Outside kicks onto DVD May 6, 2008...
Film-Fest 4: Sundance 2000 & Hawaii...
Saving Private Ryan...
Share:

Permalink:
Studio: Shout Factory
Year: 1966
Cast: Patty Duke, Jean Byron, William Schallert
Director: Stanley Prager
Release Date: August 24, 2010
Rating: Not Rated for (nothing objectionable)
Run Time: 15h:00m:00s
Genre(s): sitcom
"For a minute there, I thought I was getting a little wiggy." - Frankie Avalon (himself)
In its last year, The Patty Duke Show remains charming and well-written, a cut above the standard sixties-style family sitcom.

Movie Grade: B+

DVD Grade: B+

The girls are growing up in this third, and final, season of The Patty Duke Show, but otherwise very little has changed. And thatís not at all a bad thing. For the uninitiated: Patty and Cathy Lane are identical cousins living under the same roof in New Yorkís Brooklyn Heights (to those spoilsports who would question the genetic likeliness of the aforementioned similarity, I beg you to note that while Pattyís hair generally swoops out, Cathyís flips inward). Cathyís the shy, worldly one. Pattyís the city girl with the hot dog obsession. The great William Schallert is the long-suffering journalist dad. The show continues in much the same spirit as in the prior two seasons. The main hook--the wholegenetically improbable-identical-cousins thingóremains blissfully and scarcely in evidence. Thereís the occasional mistaken-identity plot, but for the most part the writers treat the Lane cousins as two entirely separate characters. In fact, as the series has gone on, Cathy has faded ever more into the background. Things are lighter and brighter this year, with production having moved to the west coast for most of the episodes. I tend to prefer the more authentic Brooklyn vibe that came with the show filming in New York, but ultimately thatís a mild preference. The new house is also a bit more bland than the old, and deeply improbable for a middle class family living in Brooklyn, but, again, thatís nitpicking. The show remains, as it has been from the beginning, one of the best-written sitcoms of the 60s, with an above-par cast As always with the show, and more than ever, really, there are plenty of pop culture cameos throughout: Frankie Avalon and Troy Donahue show up right at the start of the season, while later on a whole episode serves as a light Man from U.N.C.L.E. parody (ìThe Girl from N.E.P.H.E.W.î). The girls have grown up a bit by this season, and they are thrust into some slightly (slightly, mind you) more adult scenarios. One of the seasonís highlights, ìDo You Trust Your Daughter,î finds Patty out on a date with a much older man (well, much older than Patty Laneóprobably about on par with the actress Patty Duke). The mustached stock broker winds up with his car repoed before the night is out, and a misunderstanding leads to heavy tension between Patty and Poppo. Itís a slight scenario, but the show shines when Duke and Schallert get to stretch, and the drama between these two is palpable and just a bit moving. Most of the episodes are variations on that tried-and-true sitcom theme, the misunderstanding that leads first to zaniness, then to a fight, and finally to reconciliation. There are also an awful lot of schemes gone awry: Patty invents a boyfriend to get back at Richard; Patty wants to breed kittens; Patty convinces Cathy of her psychic powers. Thereís very little groundbreaking plot-wise, but itís execution where the show excels. Even when the train seems poised to run off the rails, the results are typically better than expected. Things were not at promising when Martinís country-uncle Jed (played, in the style of the show, by William Schallert) came to visit. Still, Jed turned out to be more country gentleman than Beverly Hillbilly, and even had a thing or two to teach the Lanes about the advantages of rural living. Itís certainly not a highpoint, but it goes well beyond the obvious hick jokes that wouldíve been the order elsewhere.

Shout! Factory pretty much always gets these classic shows exactly right. Too often, other companies will throw the episodes on disc with an ugly and/or garish menu. Iím not sure why it makes such a difference, but the beautifully rendered animated menus on this set livens the whole experience. Presentation is key, I suppose, and the amount of care here makes watching a 40+ year-old sitcom feel less like dusting off a museum piece and more like opening a pop culture goody bag. All of the episodes look as good as they ever have, with quality comparable to the previous two sets. The image is sharp, and the black and white contrast is generally strong. Occasional and minor print damage is to be expected, but overall the show looks great. The 32 episodes are spread over six discs, which provides plenty of digital breathing room. The mono audio quality is less impressive. At points I found that I would have to manually adjust the volume during episodes in order to maintain consistent levels. Itís not awful, but itís occasionally distracting.

The extras on the previous two seasons werenít stellar, but this set has a biggie that fans should enjoy. Still Rockiní in Brooklyn Heights is a 1999 TV-movie reuniting the entire cast in a story that has something to do with Patty and Cathyís old high school being bought by a nasty developer. Itís a pretty thin plot, and often pretty silly. But, as the show itself typically rose above the sitcom standards of the 60s as well as its own wacky premise, the movie is a step above the standard TV movie reunion nonsense. Itís nice to see everyone together again, even if the writing is not up to the standards set by the show. Similarly, the set includes a series of Social Security Public Service Announcements from 2010 featuring the cast (without the late Jean Byron) riffing on the ease of applying online. Theyíre all in character, and even include an updated opening theme. Itís a, perhaps unintentionally, clever way of rounding out the last season of the show. Following the final episode, the movie gives us the Lane family 30+ years on, while the PSAs bring us right up to the moment. True, itís a bit disconcerting to watch one of Americaís favorite teenagers become a grandma over the course of a few televised hours, but the uniquely ageless William Schallert (still a busy actor at 88) is a comforting presence.

Shout! Factory rounds out the Patty Duke showís final season in fine style. In its last year, the show remains charming and well-written, a cut above the standard sixties sitcom. While I preferred the New York vibe of the previous two seasons over the lighter tone of this one, thereís no decline in quality to speak of. The show ends as it began: a silly premise overcome with quality performances, surprising wit, and gentle charm. And, after a few episodes: good luck in getting that opening theme song out of your head.
Posted by: Ross Johnson - October 13, 2010, 6:39 am - DVD Review
Keywords: sitcom
---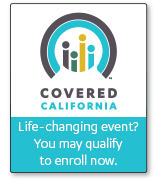 Keywords

movie, man of steel, joaquin phoenix, batman vs. superman, kevin spacey, gene hackman, ben affleck, amy adams, diane lane, laurence fishburne, television, reality, a&e, cable network, duck dynasty, phil robertson, glaad, the voice, cocal competition, jacquie lee tessanne chin, christina aguilera, comedy, drama, movies, 12 years a slave, gravity, american hustle, wolf of wall street, saving mr. banks, dallas buyers club, music, tv shows, books, apps, duolingo, the 20/20 experience, tenth of december, top 10 albums, ariana grande, your truly, dawn richard, goldenheart, j. cole, born sinner, beyonce, justin timberlake, box office, lawrence of arabia, peter o'toole, patricia and kate o'toole, lorcan o'toole, midnight album, 14 tracks, 17 videos, jay z, drake, sia furler, pharrell williams, comedic news show, comedy central, tim carvell, john oliver, jon stewart, surprise album, ghost, drunk in love, blue ivy, pretty hurts, tom hanks, p. l. travers, mary poppins, walt disney, season 5, vocal competition, adam lavine, blake shelton, cee lo green, will champlin, tessanne chin, jacquie lee, kids, action, price is right, bob barker, 90th birthday, game show, pet adoption week, drew carey, frozen, animated tale, the hunger games: catching fire, out of the furnace, coen brothers, inside llewyn davis, project runway all stars, lifetime, simpsons, marge, abigail, breslin, anthony ryan, stacey bendet, alyssa milano, zanna roberts rassi, georgina chapman, isaac mizrahi, mandy patinkin, homeland, hbo, live! with kelly and michael, claire danes, damian lewis
Xbox 360 4GB Kinect Console for $179.99! From 11/28-12/2.
On Kindle!
On Facbook!
<!~~ Facebook Badge START ~~>digitallyOBSESSED!

Promote Your Page Too