Katie Couric to Interview Michael Bloomberg for Yahoo N...
Home on DVD Mar 25...
Kill Your Darlings on Blu-ray Combo Pack & Digital on M...
Elizabeth Moss Says She Should Never Have Married Fred ...
'True Detective' finale review: Truth, justice, and... ...
The Answer to American Idol's Problems Is......
CONCRETE BLONDES...
CREAM FAREWELL CONCERT...
JACK REACHER...
MANBORG...
CORRUPTION (BLU-RAY)...
THE ATTACK (BLU-RAY)...
TANK GIRL (BLU-RAY)...
HORROR STORIES...
THE UNINVITED (BLU-RAY)...
THE GIRL...
THE HORDE...
LIFE IS SWEET (BLU-RAY)...
SHOUT AT THE DEVIL (BLU-RAY/DVD COMBO)...
THE BLUE ANGEL (BLU-RAY)...
BABY PEGGY: THE ELEPHANT IN THE ROOM...
STORAGE WARS: VOLUME THREE...
Take Part in a Film Restoration...
THE 39 STEPS (BLU-RAY)...
DARK SHADOWS: THE BEST OF BARNABAS...
2 BROKE GIRLS...
DOWNTON ABBEY SEASONS ONE & TWO LIMITED EDITION...
FLORENCE AND THE SPIRIT OF THE RENAISSANCE...
NAZI COLLABORATORS...
KATT WILLIAMS: KATTPACALYPSE...
THE LIFE AND DEATH OF COLONEL BLIMP (BLU-RAY)...
PURPLE NOON (BLU-RAY)...
WEEKEND (BLU-RAY)...
JUAN OF THE DEAD...
THE DEVIL'S NEEDLE AND OTHER TALES OF VICE AND REDEMPTI...
SUNSET BOULEVARD...
SALO, OR THE 120 DAYS OF SODOM...
TABLOID...
CUL-DE-SAC...
3 WOMEN...
YOJIMBO/SANJURO...
SUMMER HOURS (L'heure d'ÈtÈ)...
WIZARD OF OZ...
WINGS OF DESIRE...
HORTON HEARS A WHO!...
REVANCHE...
LAST DAYS OF DISCO...
NIGHTS AND WEEKENDS...
STARGATE SG-1: CHILDREN OF THE GODS...
STARGATE ATLANTIS: THE COMPLETE FIFTH SEASON...
THE STEPFATHER...
THE HILLS RUN RED...
MANAGEMENT...
NIGHT OF DEATH...
GNAW...
Freddy Got Fingered...
Secure The Second Season of The Border on DVD August 25...
THE WALTONS: THE COMPLETE 9TH SEASON...
Dance Me Outside kicks onto DVD May 6, 2008...
Film-Fest 4: Sundance 2000 & Hawaii...
Saving Private Ryan...
Share:

Permalink:
Studio: The Criterion Collection
Year: 1935
Cast: Robert Donat, Madeleine Carroll, Lucie Mannheim, Peggy Ashcroft, Godfrey Tearle, John Laurie
Director: Alfred Hitchcock
Release Date: June 26, 2012
Rating: Not Rated for (suspense, some violence, suggestive material)
Run Time: 01h:26m:00s
Genre(s): suspense, mystery, thriller
"I see. You're still sticking to your penny novelette spy story." - Pamela (Madeleine Carroll)
Alfred Hitchcock was already a successful director when he adapted John Buchan's mystery thriller The Thirty-Nine Step, but this picture is where we see many of the staples of his later career come to fruition and gel in a way that few directors before or since have managed to accomplish. Criterion does this seminal movie proud in a loaded special edition that features a lovely and clean high-definition transfer of very difficult source material.

Movie Grade: A+

DVD Grade: A+

One of the very early entries in Hitchcock's "wrong man" series, The 39 Steps features Robert Donat in the lead as Hannay, a Canadian in Britain who has the misfortune to attend a music hall show with Mister Memory's act. Simple but breath-taking, Mister Memory can recite any fact and doles out responses to trivia questions in a trancelike state. But a gunshot in the middle of the act causes a stampede and Hannay finds himself giving refuge to Miss Smith (Lucie Mannheim), who warns Hannay of a mysterious 39 Steps and a plot to steal British military secrets. When she winds up murdered the next morning, Hannay finds himself on the run for her murder, and only uncovering the 39 Steps will have any hope of clearing him. As he fumbles his way to Scotland, he run afoul of Pamela (Madeleine Carroll), who treats his story with skepticism and may well prove Hannay's undoing.

Even though this is a fairly early sound picture, the camera work is highly inventive; during the crowd stampede, the feet pass directly over the camera. There's a striking POV shot of a man with a newspaper, as Hannay tries to read an article about Miss Smith's murder. A great sequence involving the discovery of Smith's corpse features the landlady turning to scream at the camera, as Hitchcock cuts to the screaming whistle of Hannay's departing train. We also see a bit of state of the 1935 art technology, as a primitive helicopter pursues Hannay over the Scottish highlands in a scene that prefigures the classic crop-dusting sequence of North by Northwest

The print used is the complete British version, with an "A" BBFC certificate at the head of the film. There are a number of racy pre-Code moments,such as the sight of ladies undergarments, and removal of Pamela's stockings while she is handcuffed to Hannay (not to mention the scandalous thought of the handcuffed but unmarried pair sharing a bed). Hitchcock's sly sense of humor is present throughout, best exemplified as Hannay extemporates a life of crime to satisfy police investigators. He also makes the suspense of the chase personal as he layers on the common fear of public speaking, when Hannay must in one sequence address a crowd masquerading as a war hero in order to avoid capture.
The transfer is startlingly good; I've seen The 39 Steps in 35 mm prints, and it usually appears quite beaten up, and the audio typically is Exhibit A for the godawful quality of early British sound pictures. Not so on Criterion's exemplary disc: there is hardly a speckle or blemish to be seen, though the grain structure still comes through well and hasn't been smeared to oblivion. Surprisingly, the audio is crisp, clear and clean, with none of the rattle, rumble or overwhelming hiss that one usually sees on this film. It's never going to be a showpiece of audio, since there's no range or bottom register to speak of, but it's an astonishingly pleasant listening experience now instead of a grueling chore.

Criterion brings along a boatload of extras as well. At the top is the 1999 commentary by Hitchcock scholar Marian Keane. It's a little cerebral, but there are plenty of good points made, and there's no question that she knows Hitchcock's work in detail. A booklet in the case provides a lengthy essay by David Cairns, which is chock full of good information. A high-definition documentary, Hitchcock: The Early Years (2000), provides a useful survey of the director's films from 1927 to 1939, with particular attention given to his affection for pranks. An interesting bit of 1966 footage of Hitch (running 40m:14s), intended for the series Cinema (the completed episode now being apparently lost) provides a number of insights, particularly his regret for using matinee idols in The Lodger and Suspicion. The viewing is a little painful since the interviewer wants to get at the art of Hitchcock's filmmaking, and Hitchcock just wants to get the interview over with. He's clearly a difficult interview.

The Borders of the Possible is a visual essay on The 39 Steps and Hitchcock's style, with significant bits of Truffaut's classic interviews with Hitchcock. In a separate extra, we get Truffaut's interview with Hitch specifically on The 39 Steps. The contrast in the interviews is striking, since it makes it clear how much Truffaut was able to get Hitchcock to open up on matters that he was usually guarded about. About two dozen production stills wrap up the package along with a abbreviated highlights version of the movie for Lux Radio Theatre starring Robert Montgomery and Ida Lupino in the Donat and Carroll roles. Overall, everything one would want in a Criterion version of this classic film.
Posted by: Mark Zimmer - September 3, 2012, 12:23 pm - DVD Review
Keywords: mystery, thriller, mcguffin, spies, scotland, hitchcock, cameo, precode
---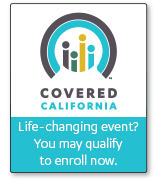 Keywords

internet, katie couric, global anchor, yahoo, michael bloomberg, robert gates, drama, television, mad men, elisabeth moss, fred armisen, jon hamm, saturday night live, bandleader, seth meyers, late night show, true detective, hbo, finale, heart of darkness, action, thriller, american idol, box office, movies, celebrity, stacy keibler, professional wrestler, george clooney, jered pobre, animation, movie, the field, rohit karn batra, crime thiller, arms dealer, event, face of love, annette benning, sun valley film festival, ed harris, war story, hide your smiling faces, oj: the musical, horror, comedy, dancing with the stars, season 18, abc, meryl davis, charlie white, danica mckellar, diana nyad, billy dee williams, twitter, academy award show, ellen degeneres, meryl streep, jennifer lawrence, kevin spacey, angelina jolie, brad pitt., academy awards, matthew mcconaughey, cate blanchett, dallas buyers club, blue jasmine, 12 years a slave, lupita nyong'o, gravity, the great gatsby, jared leto, fantasy, oscars, big bang theory, jim parsons, sheldon cooper, today show, mayim bialik, humanitarian, superstar actress
On Kindle!
On Facbook!
<!~~ Facebook Badge START ~~>digitallyOBSESSED!

Promote Your Page Too