Doris Day to mark 90th birthday with auction to benefit...
Katie Couric to Interview Michael Bloomberg for Yahoo N...
Home on DVD Mar 25...
Kill Your Darlings on Blu-ray Combo Pack & Digital on M...
Elizabeth Moss Says She Should Never Have Married Fred ...
The Answer to American Idol's Problems Is......
CONCRETE BLONDES...
CREAM FAREWELL CONCERT...
JACK REACHER...
MANBORG...
CORRUPTION (BLU-RAY)...
THE ATTACK (BLU-RAY)...
TANK GIRL (BLU-RAY)...
HORROR STORIES...
THE UNINVITED (BLU-RAY)...
THE GIRL...
THE HORDE...
LIFE IS SWEET (BLU-RAY)...
SHOUT AT THE DEVIL (BLU-RAY/DVD COMBO)...
THE BLUE ANGEL (BLU-RAY)...
BABY PEGGY: THE ELEPHANT IN THE ROOM...
STORAGE WARS: VOLUME THREE...
Take Part in a Film Restoration...
THE 39 STEPS (BLU-RAY)...
DARK SHADOWS: THE BEST OF BARNABAS...
2 BROKE GIRLS...
DOWNTON ABBEY SEASONS ONE & TWO LIMITED EDITION...
FLORENCE AND THE SPIRIT OF THE RENAISSANCE...
NAZI COLLABORATORS...
KATT WILLIAMS: KATTPACALYPSE...
THE LIFE AND DEATH OF COLONEL BLIMP (BLU-RAY)...
PURPLE NOON (BLU-RAY)...
WEEKEND (BLU-RAY)...
JUAN OF THE DEAD...
THE DEVIL'S NEEDLE AND OTHER TALES OF VICE AND REDEMPTI...
SUNSET BOULEVARD...
SALO, OR THE 120 DAYS OF SODOM...
TABLOID...
CUL-DE-SAC...
3 WOMEN...
YOJIMBO/SANJURO...
SUMMER HOURS (L'heure d'ÈtÈ)...
WIZARD OF OZ...
WINGS OF DESIRE...
HORTON HEARS A WHO!...
REVANCHE...
LAST DAYS OF DISCO...
NIGHTS AND WEEKENDS...
STARGATE SG-1: CHILDREN OF THE GODS...
STARGATE ATLANTIS: THE COMPLETE FIFTH SEASON...
THE STEPFATHER...
THE HILLS RUN RED...
MANAGEMENT...
NIGHT OF DEATH...
GNAW...
Freddy Got Fingered...
Secure The Second Season of The Border on DVD August 25...
THE WALTONS: THE COMPLETE 9TH SEASON...
Dance Me Outside kicks onto DVD May 6, 2008...
Film-Fest 4: Sundance 2000 & Hawaii...
Saving Private Ryan...
Share:

Permalink:
Studio: IFC Films
Year: 2012
Cast: Mike Birbiglia, Lauren Ambrose, Carol Kane, James Rebhorn, Cristin Milioti, Kristen Schaal, Marc Maron, David Wain, Loudon Wainwright III, William C. Dement
Director: Mike Birbiglia
Release Date: December 18, 2012
Rating: PG-13 for some sexual content and brief language
Run Time: 01h:20m:46s
Genre(s): comedy, drama
"I'm going to tell you a story - and it's true!" - Matt (Mike Birbiglia)
Here's an under-the-radar title that doesn't try to change the world, but instead gives us a likeable, awkward lead character with sleepwalking issues struggling to salvage his romantic relationship as well as find success as a standup comic.

Movie Grade: B-

DVD Grade: B

Transforming a one-man show into a feature film can be fraught with peril, I imagine, but Mike Birbiglia has made that bold move with the indie comedy Sleepwalk With Me. Running barely 80 minutes, the film version allows him to both break the fourth wall by addressing the audience directly while also populating the story with characters that he could only reference before. There's a nice set of familiar faces in the cast (Lauren Ambrose, James Rebhorn, Carol Kane, David Wain) and that gives Birbiglia a solid foundation to tell is story on. Based on his off-Broadway show, this quasi-autobiographical tale is chock full of personal insecurities, family pressures and romantic miscues, all seen through the eyes of a somewhat schlubby wanna-be standup comedian lead character who also develops a severe sleepwalking disorder.

As if the poor guy needed any more problems.

Birbiglia - who wrote and directed - also plays the lead Matt Pandamiglio. The character is amicable and clueless, the sort of mildly neurotic persona that seems ripe to be a standup comic. As his personal life begins to suffer and crumble his career appears to take off, though that is a relative term, at best. The unglamorous side of standup - grubby clubs and unappreciative audiences - is on display, and it's not until he has an after hours conversation with a wise headliner (played perfectly by Mark Maron) that the template for his stage material begins to take shape.

This is where the redemptive part of the tale begins to kick in, and it all sort of reminded me of a line from the song I'm An Adult Now by The Pursuit of Happiness: "No more boy meets girl, boy loses girl, more like man tries to figure out what the hell went wrong." It might not all be happy endings here, but it's heartfelt. Characters achieve their own levels of self-discovery here, but not always as traditionally expected.

By the time Birbiglia presents his resolution to Matt Pandamiglio's problems it's not with a dose of saccharinely schmaltz or apologetic reunions. Instead the message isn't simply about finding your "secret special skill" (as Matt refers to it) but it's all about being honest to yourself. Why do people stay in what are clearly doomed relationships? The answer from Birbiglia is a fairly mature - and sadly simple - coda to throw into the mix, but it seems genuine. There is no grand denouement where all the characters hug and make nice, because that so seldom happens in real life. So even for a film centered on standup comedy and one that features some truly silly dream sequences the underlying theme is not completely upbeat. But it feels real.

Take a chance and add this to your rental/Netflix queue.

IMAGE/AUDIO
No complaints on the 1.85:1 AVC-encoded transfer, and as a "small" film the presentation isn't remarkable but certainly well above bar. Image clarity waffles a bit, but overall colors/fleshtones remain even-keeled and natural, with elements such as facial closeups appearing the strongest amount of detail. Black levels are equally presentable, with the many dimly lit comedy club scenes holding up well, in terms of shadow and depth.

Audio is provided in DTS-HD Master Audio 5.1, and while it is somewhat overkill the track is clean, hiss-free and much appreciated by me. The mix isn't especially aggressive, but dialogue is always discernible. I saw Sleepwalk With Me at a local indie theater a few months ago, and the audio was a nightmare, muddy and tough to decipher at times. That was strictly a problem with the theater and their antiquated sound system, but I felt I missed some of the back-and-forth dialogue at the time. The DTS-HD Master Audio, by comparison, is a huge improvement. But unless you were in that very same theater with me you will probably just think the track here is more than adequate.

EXTRAS
There's a decent smattering of supplements here, beginning with a commentary from writer/director/actor Mike Birbiglia and writer/producer Ira Glass. Plenty of the standard topics are discussed - story roots, production tales, music rights - but Birbiglia and Glass have a pleasantly casual rapport, making the track an enjoyable alternate track. If you want some of the same info in less time you can opt for Q+A with Ira Glass and Mike Birbiglia (34m:01s) recorded at Writers Guild Foundation, moderated by Joss Whedon. The downside here is the audio is less than perfect, fluctuating in volume levels. Even with the production imperfections the content is fun, with Whedon becoming an active participant, and I imagine you already know whether you would find that a positive or not.

Also included is a Making Of (13m:40s), a set of Outtakes (03m:55s), five Behind The Scenes shorts (13m:30s) and a few trailers.
Posted by: Rich Rosell - January 20, 2013, 8:36 am - DVD Review
Keywords: mike birbiglia, ira glass, sleep disorder, standup comedy
---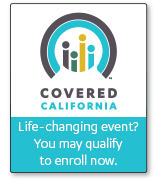 Keywords

movie celebrity, doris day, landmark 90th birthday, doris day animal foundation, pillow talk, calamity jane, internet, katie couric, global anchor, yahoo, michael bloomberg, robert gates, drama, television, mad men, elisabeth moss, fred armisen, jon hamm, saturday night live, bandleader, seth meyers, late night show, true detective, hbo, finale, heart of darkness, action, thriller, american idol, box office, movies, celebrity, stacy keibler, professional wrestler, george clooney, jered pobre, animation, movie, the field, rohit karn batra, crime thiller, arms dealer, event, face of love, annette benning, sun valley film festival, ed harris, war story, hide your smiling faces, oj: the musical, horror, comedy, dancing with the stars, season 18, abc, meryl davis, charlie white, danica mckellar, diana nyad, billy dee williams, twitter, academy award show, ellen degeneres, meryl streep, jennifer lawrence, kevin spacey, angelina jolie, brad pitt., academy awards, matthew mcconaughey, cate blanchett, dallas buyers club, blue jasmine, 12 years a slave, lupita nyong'o, gravity, the great gatsby, jared leto, fantasy, oscars, big bang theory, jim parsons, sheldon cooper, today show, mayim bialik
On Kindle!
On Facbook!
<!~~ Facebook Badge START ~~>digitallyOBSESSED!

Promote Your Page Too