Stephen Colbert visits David Letterman and new 'Late Sh...
Oscar winner Lupita Nyong'o named People's most beautif...
One Direction: Reaching for the Stars Part 2 - The Next...
Shelter Island on DVD May 13...
Box Office Charts From Yahoo! Movies Apr 18- 20...
The Answer to American Idol's Problems Is......
CONCRETE BLONDES...
CREAM FAREWELL CONCERT...
JACK REACHER...
MANBORG...
CORRUPTION (BLU-RAY)...
THE ATTACK (BLU-RAY)...
TANK GIRL (BLU-RAY)...
HORROR STORIES...
THE UNINVITED (BLU-RAY)...
THE GIRL...
THE HORDE...
LIFE IS SWEET (BLU-RAY)...
SHOUT AT THE DEVIL (BLU-RAY/DVD COMBO)...
THE BLUE ANGEL (BLU-RAY)...
BABY PEGGY: THE ELEPHANT IN THE ROOM...
STORAGE WARS: VOLUME THREE...
Take Part in a Film Restoration...
THE 39 STEPS (BLU-RAY)...
DARK SHADOWS: THE BEST OF BARNABAS...
2 BROKE GIRLS...
DOWNTON ABBEY SEASONS ONE & TWO LIMITED EDITION...
FLORENCE AND THE SPIRIT OF THE RENAISSANCE...
NAZI COLLABORATORS...
KATT WILLIAMS: KATTPACALYPSE...
THE LIFE AND DEATH OF COLONEL BLIMP (BLU-RAY)...
PURPLE NOON (BLU-RAY)...
WEEKEND (BLU-RAY)...
JUAN OF THE DEAD...
THE DEVIL'S NEEDLE AND OTHER TALES OF VICE AND REDEMPTI...
SUNSET BOULEVARD...
SALO, OR THE 120 DAYS OF SODOM...
TABLOID...
CUL-DE-SAC...
3 WOMEN...
YOJIMBO/SANJURO...
SUMMER HOURS (L'heure d'╚t╚)...
WIZARD OF OZ...
WINGS OF DESIRE...
HORTON HEARS A WHO!...
REVANCHE...
LAST DAYS OF DISCO...
NIGHTS AND WEEKENDS...
STARGATE SG-1: CHILDREN OF THE GODS...
STARGATE ATLANTIS: THE COMPLETE FIFTH SEASON...
THE STEPFATHER...
THE HILLS RUN RED...
MANAGEMENT...
NIGHT OF DEATH...
GNAW...
Freddy Got Fingered...
Secure The Second Season of The Border on DVD August 25...
THE WALTONS: THE COMPLETE 9TH SEASON...
Dance Me Outside kicks onto DVD May 6, 2008...
Film-Fest 4: Sundance 2000 & Hawaii...
Saving Private Ryan...
Share:

Permalink:
Studio: Warner Home Video
Year: 1951
Cast: Gene Kelly, Leslie Caron, Oscar Levant, Georges Guetry, Nina Foch
Director: Vincente Minnelli
Release Date: March 31, 2009
Rating: Not Rated for (nothing objectionable)
Run Time: 01h:54m
Genre(s): musical
"It's a pity you don't have as much charm as you have persistence." - Lise (Leslie Caron)
It's hard to imagine a picture that features a ton of George Gershwin music, Gene Kelly dancing and striking Technicolor photography being messed up, but the grossly-overrated 1951 Oscar-winner for Best Picture certainly does what it can to be appalling, grating and tedious all at once. Dragged down by a moronic plot, lack of chemistry between the leads, excruciating casting, and shockingly poor integration of the music into the story, it's unfathomable how this movie retains its reputation.



Movie Grade: D+

DVD Grade: A-

The vague plot follows Jerry Mulligan (Kelly), an ex-GI eking out a sort of living in postwar Paris as a painter, mooching off his friends unemployed pianist Adam Cook (Oscar Levant) and music hall singer Henri Baurel (Georges Guetary). Heiress Milo Roberts (Nina Foch) develops an obsessive interest in the artist, and to a lesser extent his paintings. But when she attempts to set Jerry up with an exhibition of his art, he spots young Lise (Leslie Caron, in her film debut) and immediately falls for her. Unbeknownst to him, however, she's engaged to Henri, and she is torn between the two men.

The need to stuff as much Gershwin into the movie as possible results in relationships developing into love at ridiculously fast speeds, even setting aside the fact that the middle-aged Kelly is a more than creepy match for the teenaged Caron. It doesn't help that her homeliness is a sharp contrast to the declaration of all the men on screen that she's some sort of immortal beauty. She's certainly no actress; as Caron describes herself on the commentary, she's "a dancer with a few lines." She does, however dance well and is a decent match for Kelly in that respect. While Oscar Levant is for the most part an entertainingly irascible curmudgeon (apparently not all that far from Levant's own personality), he's called upon more than once to perform over-the-top mugging and embarrassingly amateurish double takes by Minnelli, who should know better.

The far more egregious piece of casting is Guetary, who is solidly one-dimensional and proffers a ridiculous French accent. But what's truly terrible about him is his watery tenor voice, which wrecks more than one Gershwin number. The exquisite song I'm Building a Stairway to Paradise is destroyed by Guetary's voice and accent, not to mention his utter inability to perform anything resembling dance. It's woeful and since he's called upon to sing half the songs, he bears much of the responsibility for the annoying aspects of the movie.

What is perhaps best known about An American in Paris is the concluding ballet, running over 17 minutes in duration and using something approximating the entire An American in Paris piece. Taking as its theme the styles of various French Impressionists such as Dufy, Utrillo, Toulouse-Lautrec and Van Gogh, it also is meant to operate as a fantasy of what Jerry longs for with Lise. But the disjointed styles of dance and setting, with cryptic appearances of red-clad Furies and endless and chaotic street scenes, it gives way to sheer boredom before long. Only the most inveterate fans of Gershwin will be able to sit through this. Anyone actually entertained should consider medical attention. Kelly does get credit for his impersonation of Chocolat, giving the sketch a vivacity and life that's thoroughly in keeping with the drawing itself.

That's not to say that the picture is without merits. I Got Rhythm, performed by Kelly with a number of oddly-clean French street urchins, easily could have slipped into maudlin cutesiness, but instead walks the tightrope of charm, spurred on by Kelly's athleticism. Levant's big number, another fantasy sequence involving the hammering finale from Gershwin's Concerto in F, is beautifully shot and strikingly performed. Alas, the sum total is sunk by too many tunes like the cringe-inducing By Strauss. There's not enough story to propel the picture along, Mulligan loses audience sympathy through his naked cruelty to Milo, and his relationship (as such) with Lise is so shallow as to not even get one's feet wet. How this ever triumphed over A Streetcar Named Desire or even Quo Vadis just points out that the voting Academy has been getting things wrong for a very long time.

The original full-frame transfer generally looks quite nice in its VC-1 rendition here, other than the dupey appearance of the second unit location shooting that opens the picture. Once we're firmly on the Hollywood soundstages, then the picture is crisp and attractive. A little ringing is occasionally visible, but detail is good overall. Skintones (especially Kelly's) seem rather reddish, though Caron doesn't have that effect, so it may be intentional. The Technicolor is often eye-popping, such as in the montage where Caron is first seen, especially as she wears a bright yellow dress in an entirely green room. The costumes spring off the screen, as does the makeup of the women. There's very little to complain about hereˇif you're a fan of the picture, then you'll be very pleased indeed. The mono audio is a bit flat, on the other hand.

Warner offers a panoply of extras, most of which are better than the feature itself, though only the documentary S'Wonderful: Creating An American in Paris (42m:36s) is presented in HD. It's a thorough history of the creation of the picture, though a fair amount of it is Kelly's widow relating anecdotes second hand. A highlight is the poignant recollection by Caron of her abrupt transition from the deprivations of postwar France to Hollywood. The principals get to speak for themselves on a full-length commentary, with various bits edited together with varying degrees of creativity. Though not really screen-specific, it does make an effort to have the comments relate to the visuals a fair proportion of the time. There are some trimmed materials, such as an outtake of Love Walked In, though unfortunately it's sung by Guetary. There's reference to Kelly filming I've Got a Crush on You, though that's not here (if it survives at all). The audio does survive in a selection of sound recordings of outtakes, including an alternate main title and more Levant playing an exquisite version of But Not for Me and Gershwin's Prelude #3. The specific materials in support are concluded by a trailer and some cheesy radio interview recordings that include only the answers, with the local personality to provide the pre-scripted questions.

But there's still more. A 2002 PBS biography of Kelly from the American Masters series provides a solid overview of his career and life. A Technicolor travelogue short from 1938 looks at a 1937 international exhibition in Paris (filmed by the great Jack Cardiff), Paris on Parade. The paeans to world piece and humanity to man are a bit disturbing knowing that within a couple years Nazi tanks would be rolling through these streets. The package is wound up by the 1951 MGM cartoon Symphony in Slang, directed by Tex Avery, rather in a UPA style but keeping some of Avery's trademark ridiculousness.

A ton of valuable extras, some of which are better than the feature itself, and a nice HD transfer.
Posted by: Mark Zimmer - April 15, 2009, 2:37 pm - DVD Review
Keywords: mgm, musical, george gershwin, gene kelly, vincente minelli
---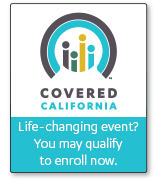 Keywords

television, late show, david letterman, stephen colbert, cbs, comedy central, the colbert report, celebrity, lupita nyong'o, people mangazine, academy award, 12 years a slave, steve mcqueen, biography, documentary, box office, movies, good morning america, abc, lara spencer, josh elliot, nbc sports, george stephanopolous, robin roberts, movie, heaven is for real, connor corum, greg kinnear, thomas haden, books, gabriel garcia marquez, nobel laureate, one hundred years of solitude, war, cannes film festival, grace of monaco, nicole kidman, kristen stewart, robert pattinson, maps to the stars, julianne moore, foxcatcher, the homesman, tommy lee jones, hilary swank, mrs. doubtfire, robin williams, fox 2000, chris columbus, david berenhaum, drama, brad pitt, general stanley mcchrystal, the operators, afghanistan war film, david michod, gone girl gillian flynn, ben affleck, rosamund pike, elvis costello, she, nine inch nails, trent reznor, atticus ross, gone girl's score, ultimate warrior, james hellwig, wrestler, heart disease, world wrestling entertainment hall of fame, animation, hbo, game of thrones, jack gleeson, king joffrey baratheon, the purple wedding, horror, fantasy, sci-fi, shailene wookley, veronica roth, allegiant, divergent, insurgent, the croods, nicolas cage, joe, david gordon green, tye sheridan, late night
On Kindle!
On Facbook!
<!~~ Facebook Badge START ~~>digitallyOBSESSED!

Promote Your Page Too